Applications Open
We are now accepting applications to our three undergraduate programs taught in English.
It gives me great pleasure to welcome you on behalf of The MGIMO School of Government and International Affairs. The School was established in 2013 to manage Russia's first undergraduate program with full instruction in the English language. Winston Churchill once referred to Russia as a «riddle wrapped in a mystery inside an enigma». At our School, we look to at least unwrap the enigma, so that our international students can solve it for themselves during their course of study with help from our top-notch faculty. Over the six years since its inauguration, the School has been expanding and beefing up its international profile. It is now unique in Russia and beyond for its multidisciplinary curriculum, unparalleled training in foreign languages, student diversity, and top-notch faculty with advanced internationally recognized degrees and extensive experience of teaching and publishing in English. At our School you will get a 360-degree perspective on world politics combined with a deep and professional understanding of Russia, its politics and policies. You will be trained to proficiency in two foreign languages aside from English, learn to analyze modern great power relations and international migration, climate change and global economic crises, while making full use of the exciting business and personal growth opportunities that Russia has to offer. Please take special note of our new program — Bachelor of Science in International Business and Finance — launched in 2021 preparing our students for careers as financial analysts and business managers, government officials and academics, entrepreneurs and consultants. Do let me know if there is anything we can do to make your choice in favor of our School easier and unregrettable.
In 2021, MGIMO University was ranked 41st globally for its teaching and research in Politics and International Relations by QS — one of the three major international ranking agencies in the field of education. Click here to see our neighbors in the QS subject ranking.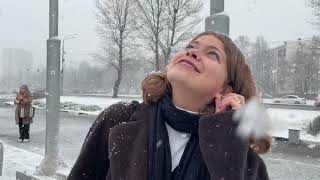 A Day in the Life of a MGIMO Student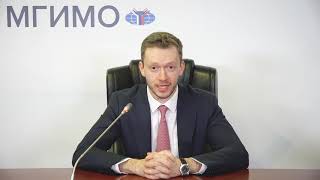 Dr. Andrey Baykov, MGIMO University Vice President for Research and Global Engagement, outlines the reasons for choosing international politics as your undergraduate major and MGIMO as your destination for top-notch liberal arts education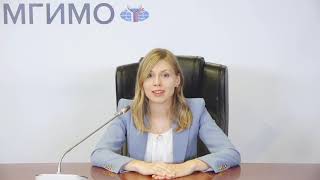 Dr. Maria Shibkova, Lecturer in History and International Politics at the School and a specialist in Mediterreanean security, explains how her region of focus can offer important insights into the current state of world politics and future scenarios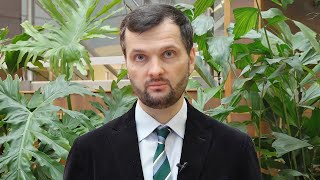 Dr. Mikhail Troitskiy, MGIMO SGIA Dean (2017–2022), lays out the reasons to choose our School for those who are thrilled by international politics, business and finance
Applications Open
We are now accepting applications to our three undergraduate programs taught in English.
Student Ambassadors
Student Ambassador: Ekaterina Chabykina
When I first heard the word MGIMO, I pictured myself working as a diplomat at the Russian Ministry of Foreign Affairs, speaking fluently at least two languages. If you attracted by such a career, you should definitely consider choosing Government, International Politics and Law for your undergraduate degree. Even if you are not sure what kind of path will look exciting to you by the time you graduate, but you enjoy open debate, non-conventional perspectives on everything and you love to wear a suit (just kidding), MGIMO will definitely help you to grow as a person and discover new professional strengths and inclinations.
Student Ambassador: Yana Elbert
When applying to SGIA, I had neither a clear goal nor an understanding of what awaited me, except that getting into MGIMO was only half the battle. Completing the program indeed proved to be the other half. My only wish was to study in English, and SGIA provided that opportunity. I now work at an international investment firm, the vacancy I found on the MGIMO career website.
Ask a Question
We hope that you have found our website helpful when choosing a study program. For more information, please contact us using the form below. We would be happy to answer your questions. You can also e-mail us directly at bac@inno.mgimo.ru
If you wish to receive our news and occasional updates, please fill out the form below and write "Updates" in the message field.