Video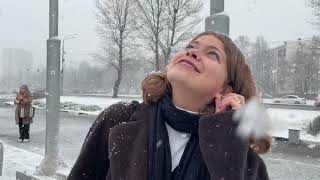 17 March 2023
A Day in the Life of a MGIMO Student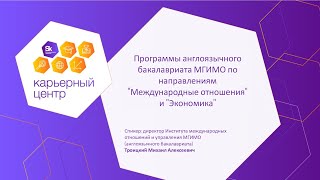 30 September 2021
Watch Dean Mikhail Troitskiy present our programs in Russian to the Skolkovo International Gymnasium on September 30, 2021. All you wanted to know about us you will find in this video. An English presentation video will follow soon.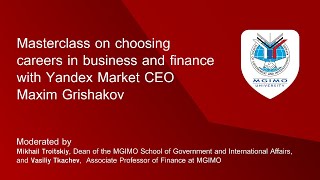 14 April 2021
Watch this webinar with Yandex Market CEO Maxim Grishakov, who is also a member of the SGIA Advisory Board. Mr. Grishakov generously shared his views on choosing economics and finance as your field of study and future profession during an online discussion moderated by SGIA Dean Mikhail Troitskiy and Associate Professor of Finance Vasiliy Tkachev. He offered firsthand experience from a leader of a major Russian IT company whose successful career in business has spanned three decades and under whose direction Yandex Market has substantially increased its market share as a free online service for the selection of goods.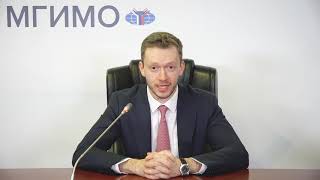 12 March 2021
Dr. Andrey Baykov, MGIMO University Vice President for Research and Global Engagement, outlines the reasons for choosing international politics as your undergraduate major and MGIMO as your destination for top-notch liberal arts education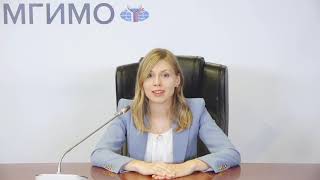 11 March 2021
Dr. Maria Shibkova, Lecturer in History and International Politics at the School and a specialist in Mediterreanean security, explains how her region of focus can offer important insights into the current state of world politics and future scenarios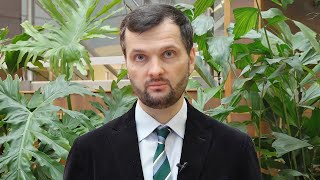 9 March 2021
Dr. Mikhail Troitskiy, MGIMO SGIA Dean (2017–2022), lays out the reasons to choose our School for those who are thrilled by international politics, business and finance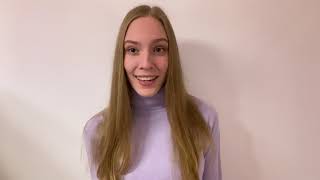 6 March 2021
Polina Smolenskaya (class of 2020) speaks from her heart about why she thinks joining MGIMO was the right decision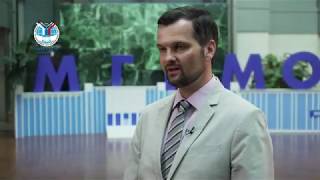 2 July 2020
Dean Troitskiy addresses the 2020 graduating cohort of SGIA students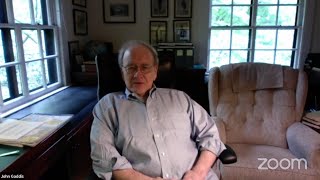 27 May 2020
How does history play out at critical junctures? Can you study or teach history in a completely impartial way? These and other exciting questions were addressed in a conversation between the world renowned Yale historian John Lewis Gaddis and faculty members from leading universities in Moscow that SGIA helped organize.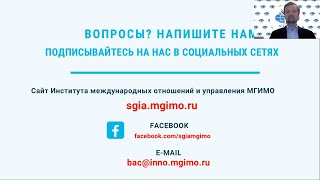 20 May 2020
The MGIMO School of Government and International Affairs presented its English-medium programs in International Affairs, Politics, and Government. MGIMO Vice Rector Andrey Baykov, SGIA Dean Mikhail Troitskiy, Deputy Dean Anastasia Solomentseva, and Professor Christopher Korten discussed undergraduate training in English at MGIMO and the opportunities that MGIMO English-medium programs — undergraduate and graduate — provide to their students.